Browsing articles in "Playstation"
THQ Nordic today announced that hack-n-slash action adventure Darksiders® III is currently in development for PC, PlayStation®4 computer entertainment system and Xbox® One, and is slated for release in 2018.

"As promised, we have taken our time to ensure that this next Darksiders will be everything action-adventure gamers and especially Darksiders loyalists could dream of and more," said Lars Wingefors, Co-Founder and Group CEO, THQ Nordic AB.

The company also announced that it is working with the team at Gunfire Games, which is largely comprised of the original creators of the Darksiders franchise, on development of the long and highly-anticipated project.

"The Gunfire team brings an intimate involvement with every aspect of the Darksiders franchise since its inception," said Reinhard Pollice, Director of Business and Product Development, THQ Nordic. "There is simply no team better qualified to create Darksiders III, beginning with our unpredictable and enigmatic hero FURY – a mage who is considered the most powerful of the Four Horsemen of the Apocalypse!"

About Darksiders III
Return to an apocalyptic planet Earth in Darksiders III, a hack-n-slash action adventure where players take on the role of FURY in her quest to hunt down and dispose of the Seven Deadly Sins. The Charred Council calls upon Fury to battle from the heights of heaven down through the depths of hell in a quest to restore humanity and prove that she is the most powerful of the Horsemen. As a mage, FURY relies on her whip and magic to restore the balance between good and evil. The expansive, Darksiders III game world is presented as an open-ended, living, free-form planet Earth that is dilapidated by war and decay, and overrun by nature. FURY will move back and forth between environments to uncover secrets while advancing the Darksiders III story.
IGN FIRST trailer HERE
Brave the sewer and dive into this playthrough of Sewer or Later from Crash Bandicoot 2: Cortex Strike Back!
Over two years in the making, Sledgehammer Games delivers a gritty, personal experience in the setting of the largest worldwide conflict in history to a new gaming generation in Call of Duty®: WWII. Play through the story of ordinary men turned soldiers in the 1st Infantry Division as they fight to preserve freedom in the face of tyranny. Call of Duty: WWII delivers fast-paced, boots-on-ground combat through iconic locations in the European Theater.

THE DEFINITIVE WORLD WAR II CAMPAIGN
Experience the story of the unbreakable brotherhood of common men fighting to preserve freedom in a world on the brink of tyranny.

BOOTS ON THE GROUND MULTIPLAYER
Call of Duty: WWII Multiplayer engages players in grounded, fast-paced combat across many of World War II's most iconic locations. Players will also enjoy exciting new ways to interact and socialize with their friends and the Call of Duty community.

HIGH-OCTANE CO-OPERATIVE
Call of Duty: WWII's co-operative mode unleashes a new and original story. Play with your friends in this next-level standalone game experience full of unexpected, adrenaline-pumping moments.
Since revealing Uncharted: The Lost Legacy at PSX, we've been hard at work building a story and an experience that joins a new protagonist, fan favorite Chloe Frazer, with all of the hallmarks of an Uncharted adventure. Today, we're excited to share new footage and additional details about the game — beginning with our release date. Uncharted: The Lost Legacy will launch on August 22, 2017 in North America for $39.99 USD ($49.99 CAD).

In December we said that we're approaching this project as a true Uncharted game — complete with its own deep narrative with complex character development, all-new destinations, refined gameplay, and blockbuster cinematic moments. We're especially excited to have Chloe as our new protagonist and explore more of her story as she and Nadine venture across India in search of the fabled Tusk of Ganesh. To that end, we wanted to share a new scene from early on in the game as Chloe and Nadine try to unravel the clues leading to the Tusk's location.
Never mind the improvements to the Neural Modifier (or "Neuromod" for short) – including "smaller insertion points" on the rapid release needles that you literally jab into your eye. The real innovation is what this device can actually do: alter your neural circuitry in very potent ways. This isn't just about enhancing your human abilities – like boosting you strength, speed, hacking skills and more – but also acquiring unique abilities that have been learned from the hostile Typhon aliens aboard Talos I.

Prey will be available on May 5, 2017, on PlayStation 4, Xbox One and PC.
Bungie and Activision have announced Destiny 2, the sequel to the internationally acclaimed Destiny, a first-person action game that takes the player on an epic journey to defend humanity from annihilation. The official Destiny 2 reveal trailer, "Rally the Troops," debuted a character-driven glimpse at Destiny 2's story today. Additionally, the first hands-on gameplay reveal livestream will be broadcast around the world on 18th May 2017. The broadcast will showcase a variety of fun, action-oriented activities within Destiny 2 and will highlight the brand-new, epic adventure waiting for players. With a fresh start for all players right from the opening cinematic, Destiny 2 will expand across the globe with a worldwide release on 8th September 2017. Destiny 2 will be available on PlayStation®4 systems with additional timed exclusive content*, Xbox One (PlayStation®Plus or Xbox Live Gold subscription, respectively, required for significant features), and for the first time in Destiny's history, a new platform to enjoy this universe will be offered – Destiny 2 is coming to PC!

"Destiny was the biggest launch of a new console video game franchise ever. Along with our incredibly talented partners at Bungie, we are focusing on making Destiny 2 even better, with state of the art first person action, an awesome new story, great characters, and thoughtful innovations that make the game more accessible to all different kinds of players," said Activision CEO, Eric Hirshberg. "We're also bringing Destiny 2 to the PC platform for the first time. Destiny 2 will make an already great game franchise better than ever."

Bungie CEO, Pete Parsons, said, "The past three years have been incredibly inspiring and rewarding for Bungie. To know that millions of players around the world have forged lasting Destiny memories and even made it their hobby is truly humbling and we can't wait to continue the journey." He added, "We are looking forward to sharing a fresh, inviting story, and with the upcoming Destiny 2 Beta slated for this summer, we are eager to get feedback from millions of players around the world who will get a glimpse of the new adventures that will unfold for all of us. Together, with our partners at Activision, we are thrilled to get Destiny 2 in the hands of players in September."

In Destiny 2, the last safe city on Earth has fallen and lays in ruins, occupied by a powerful new enemy and his elite army, the Red Legion. Every player creates their own character called a "Guardian," humanity's chosen protectors. As a Guardian in Destiny 2, players must master new abilities and weapons to reunite the city's forces, stand together and fight back to reclaim their home. The official Destiny 2 reveal trailer, "Rally the Troops," shows two of the Vanguard, leaders of the Guardians, inspiring the people of the last city in an impassioned (and occasionally sarcastic) call to arms. In Destiny 2 players will answer this call, embarking on a fresh story filled with new destinations around our solar system to explore, and an expansive amount of activities to discover. There is something for almost every type of gamer in Destiny 2, including gameplay for solo, cooperative and competitive players set within a vast, evolving and exciting universe.

Destiny 2 is not yet rated by PEGI. The product line-up will also feature the Destiny 2 – Game + Expansion Pass Bundle, the Destiny 2 – Digital Deluxe Edition featuring premium digital content, the Limited Edition and the Collector's Edition, featuring a fully-wearable Destiny 2 Frontier Bag, Expansion Pass, premium digital content and a Cabal-themed Collector's Box.
You'll need more than just your wits to take on the Typhon aliens that are threatening to destroy mankind. But why stop with the weapons and gadgets you'll find aboard Talos I? In Prey, Morgan Yu also has the option of "installing" a wide range of human and alien abilities. Get a look at some of the powers you can use against the deadly Typhon – along with exclusive insights from the team at Arkane Studios – in our latest video.

Whether you focus on just human powers – allowing you to run faster, jump higher, use firearms better and more – or if you instead branch off into the myriad Typhon abilities, one thing's certain: Prey offers players a wide range of ways to annihilate aliens. From Superthermal to Psychoshock and beyond, these powers will make all the difference in your mission to fight the aliens and save the world.

"What is really important at Arkane is to give players the choice of how they play," says Creative Director Raphael Colantonio. "No two players will have the same experience."
Watch the Destiny 2 Worldwide Reveal Trailer on March 30th at 10AM PT/1PM ET.
You might mankind's last hope aboard Talos I, but you've got a mighty arsenal to face down the Typhon threat. Armed with your wits, weapons and a host of incredible powers, it's up to you to stop the alien invasion and save all of humanity. Piece of cake. With 24 human upgrades and 20 unique alien powers to choose from (plus all of their upgrades), no two Morgans will be the same, and no two players will have the same experiences in Prey.

Prey will be available on May 5, 2017, on PlayStation 4, Xbox One and PC.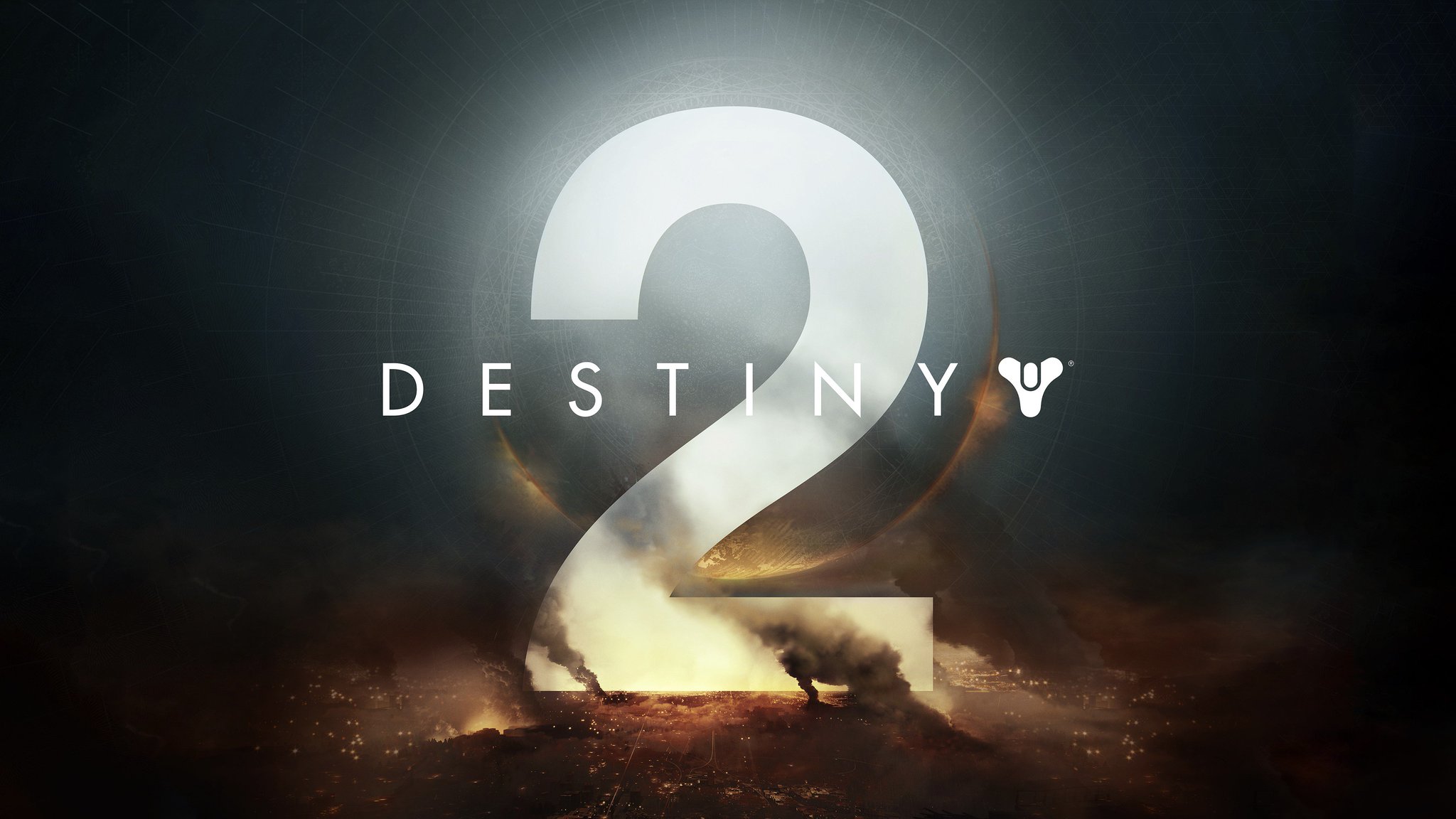 That's it.
Yes, I'm serious.
Bungie knows they have us by the nuts.
More as we get it!